Haus Hubertus in Wagrain
Holiday apartments & rooms in the center of town
Allow us to invite you to enjoy a rejuvenating summer holiday or winter getaway in beautiful Wagrain. The Haus Hubertus in the center of Wagrain in Salzburger Land offers you apartments and rooms with breakfast in the partner hotel Wagrainerhof (next to Haus Hubertus). The extensive inclusive services in the partner hotel Wagrainerhof are available on request. We also treat you to a selection of traditional dishes in the à la carte restaurant in our partner hotel Wagrainerhof (next to Haus Hubertus). Spend your holidays in accommodations at Haus Hubertus in Wagrain, Austria, where you will feel totally at home.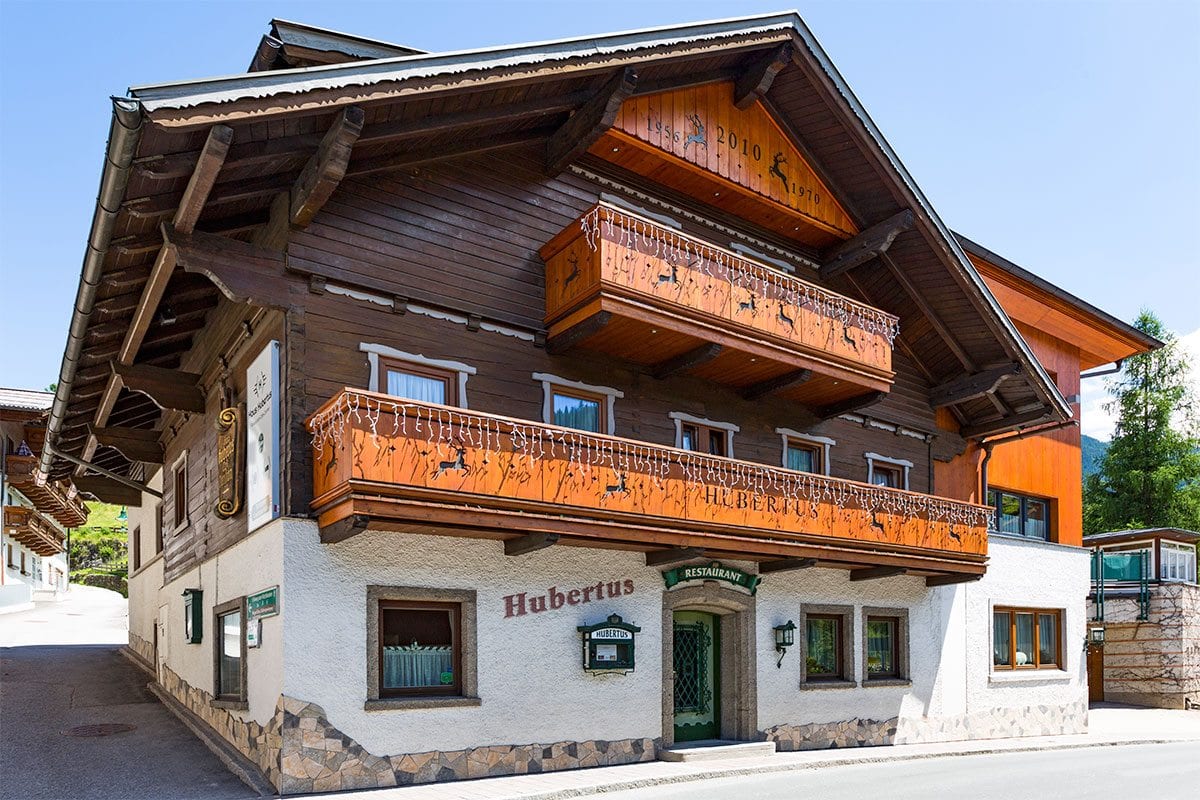 New since winter 2019/20
We are pleased to inform you that another room category "Double room plus" with 22 – 26 m2 for 2 – 4 persons is available for you since winter season 2019/20 and also a sauna with a small relaxing area.
Highlights at the "Hubertus" for your holiday in Wagrain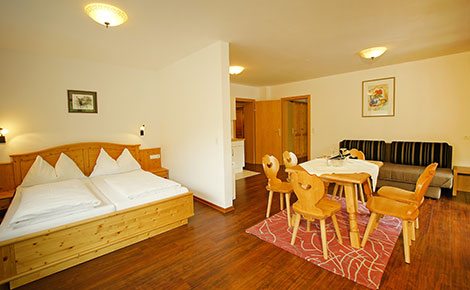 Our apartments for 2 – 6 people are the ideal opportunity to relax, unwind and dream.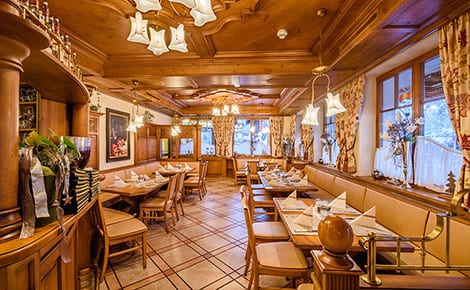 Cozy eating and drinking in our partner restaurant Wagrainerhof in Wagrain, Salzburger Land.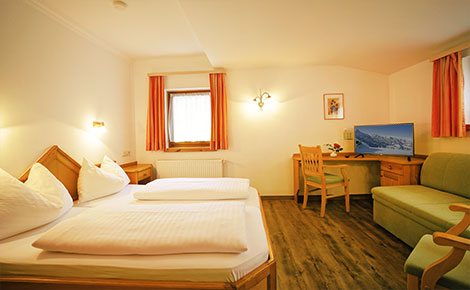 Accommodations for 2 – 4 people in Wagrain. Get your vacation day off to a perfect start with a lavish breakfast.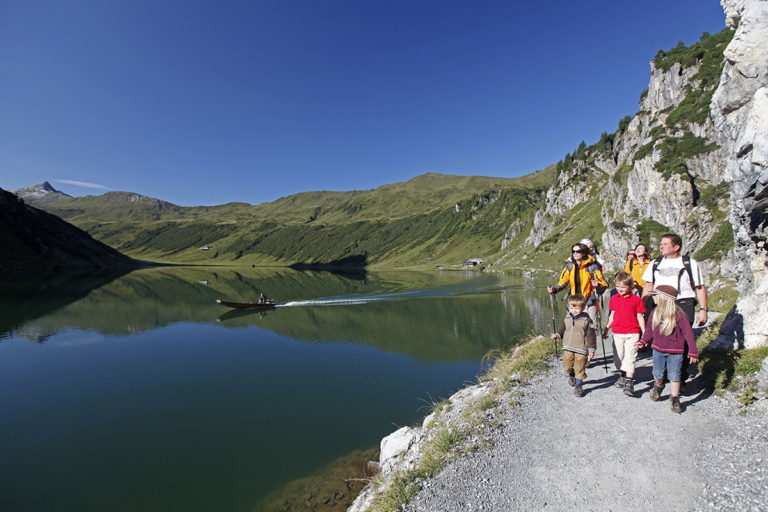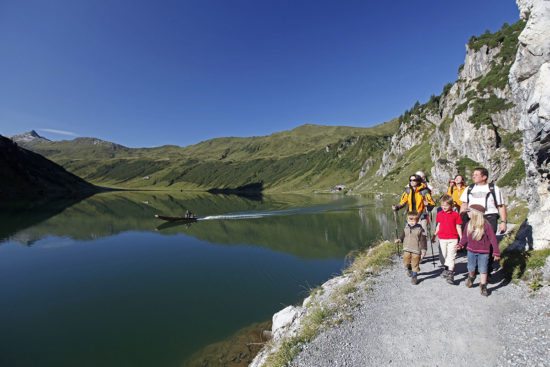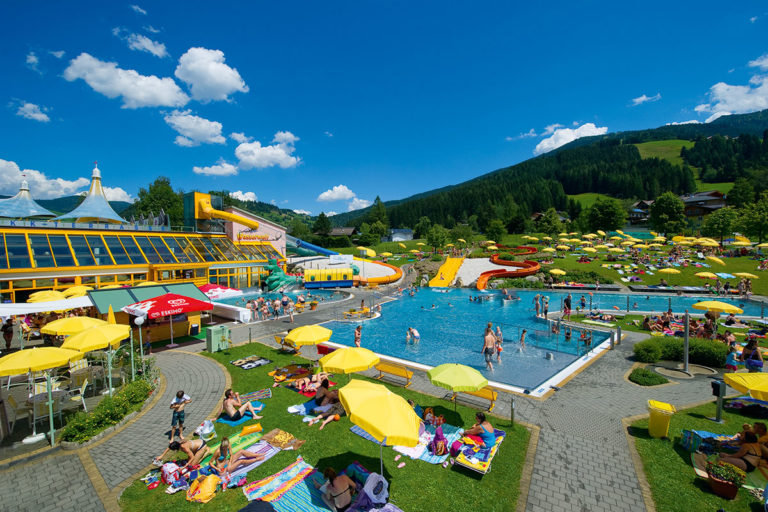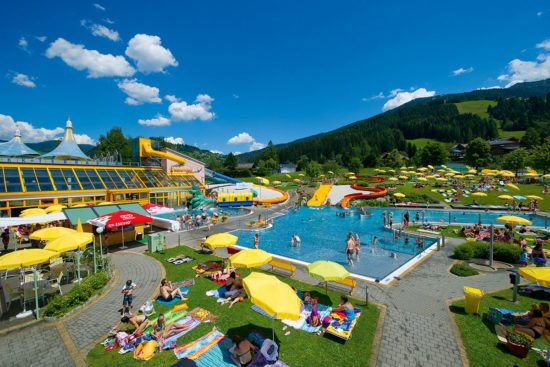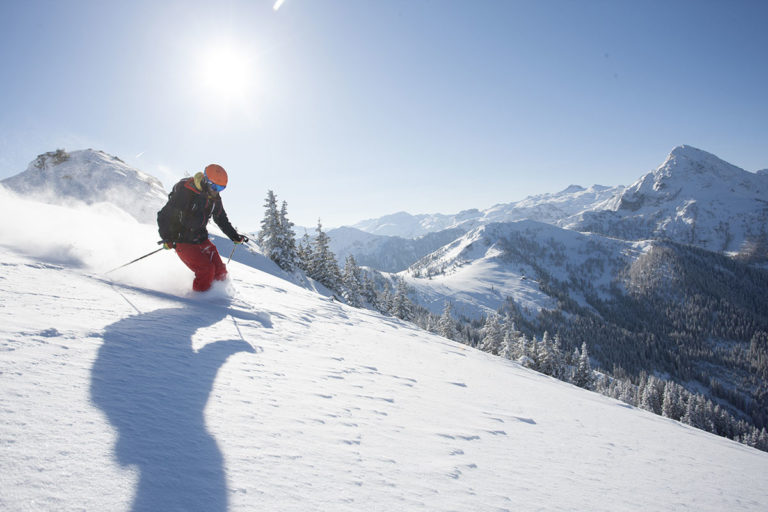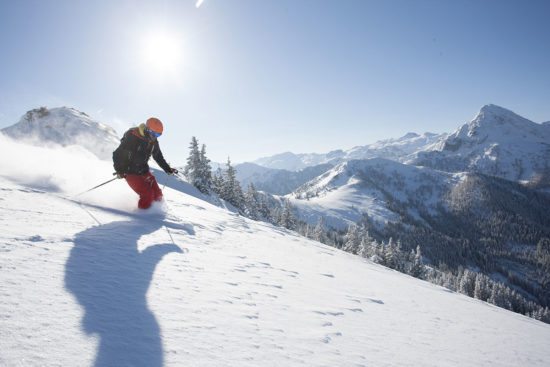 YOUR SUMMER VACATION OR winter getaway in Wagrain
From hiking and skiing to free admission to the Wasserwelt Wagrain
Wagrain in Salzburg invites you to enjoy a variety-filled family vacation, winter getaway or skiing holiday in the middle of the mountains. As you go hiking, mountaineering, rock climbing or mountain biking during your summer vacation, you will discover our countryside in its most pristine form. During the winter, enjoy the Wagrain ski area in Ski amadé – skiing and snowboarding on a total of 760 kilometers of slopes within this amazing ski alliance. Explore nature cross-country skiing, sledding or on a winter hike. The Wasserwelt Wagrain aquatic center, with in- and outdoor areas, offers fun and relaxation for everyone – with the Salzburger Sportwelt Card (included with your stay), you enjoy free admission to the Wasserwelt every day. Numerous sightseeing attractions in Salzburger Land are awaiting you for day trips. Most of them are easy and quick to reach from Haus Hubertus.